Press Kit
Takeout Kit is a meal kit service featuring interesting global dishes and a 2 month shelf life.
Story: We created Takeout Kit to address "meal kit anxiety", the stress of not being able to cook meal kits before they expire. Takeout Kits have long shelf lives (2 months) and can stay in your pantry until you're ready to cook. We're focusing on creating global dishes that are fun and exciting to cook and might typically require hard-to-find ingredients.
Ideal for: anyone with an unpredictable schedule, date nights, college students, glamping, sailing and RV expeditions, vacation homes, occassional home chefs, new parents.
Kits include: a full meal experience for 4 people starting with the background of the dish, a simple recipe card, high quality and hard-to-find global ingredients, and a list of necessary kitchen supplies. We also give suggestions for optional add-ins and drink pairings.
Subscription or à la carte options.
Promotions: 10% off first orders by joining the email list. Free shipping on everything. Rewards program.
Founded: June 2016 and located in Sunnyvale, CA.
Blogger Reviews
"Great for having dinner ingredients ready-to-go for a quick weekend at the beach."
Forbes - December 02, 2016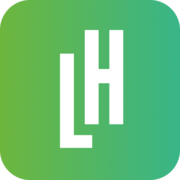 LifeHacker - May 22, 2017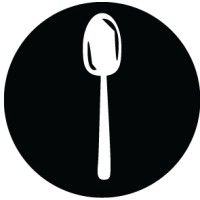 "If you're an adventurous eater and you love to try culturally diverse foods, Takeout Kit is 100% for you. Specializing in "global meal kits," this company strives to make cooking an adventure. They also aim to reduce the stress of planning dinner as much as possible by creating meals that all have a two-month shelf life. Say goodbye to the anxiety of cooking before your food expires."
Spoon University - April 03, 2017
Testimonials
★ ★ ★ ★ ★
"My girlfriend, who makes fun of my lack of cooking skills, likes that it's 'boyfriend proof' i.e. hard to screw up, no delicate technique required."
Matt, 28
★ ★ ★ ★ ★
"I love the idea and enjoyed the mapo tofu kit! I got really busy at work and didn't have time to cook until 1 week later, BUT that is the point of a shelf-stable kit and it worked great! When I got around to cooking I had enough leftovers for a few days which was convenient and saved me $$$. Also loved avoiding the grocery store."
Alyssa, 26
★ ★ ★ ★ ★
"Family night hit! As a way to introduce cooking skills and encourage trying new foods to our kids, we purchased the Bestsellers Sampler. So far we have tried out the Chicken Tikka Masala & Khao Soi. Huge hit! First off, the kids loved the cute packaging. Preparation was clear and simple. Most importantly, the quality and flavor were very good and everyone enjoyed. We had fun cooking as a family and it was very nice to be able to whip it of the pantry last minute and have a great meal with zero shopping/planning. We can't wait to try the Thai Crab Curry next. Great product! I think this would make a great gift too. We will definitely order again. Thanks!"
Monique
People
Rachael Lake
Founder & CEO
rachael@takeoutkit.com
Rachael Lake grew up in a small Maine town where international foods were limited. During her first job as an investment banking analyst in Manhattan, exposure to global restaurants opened up an exciting new world. After surviving the financial crisis of 2008, she decided to recharge her batteries by traveling, taking cooking classes, and organizing food tours for friends. Finally, while in business school she discovered her calling - to bring international dishes to friends and family back home. Takeout Kit was born. Rachael holds an MBA from UCLA Anderson School of Management where she studied entrepreneurship and marketing. She also holds a BA in Economics from Wellesley College. Prior to founding Takeout Kit, Rachael spent 6 years in the finance industry at BNP Paribas, PIMCO, and Capital Group.